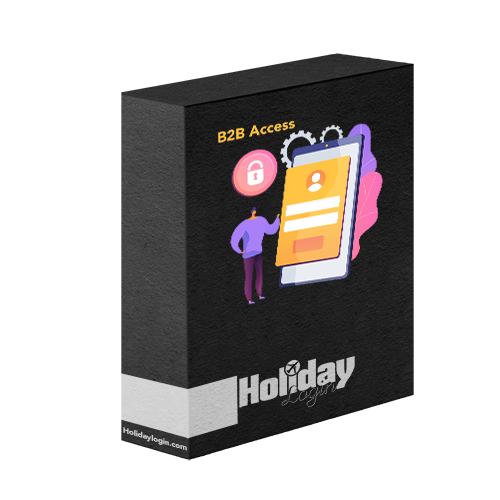 Online B2B access
HolidayLogin.com Smart B2B HTML Access
B2B HTML Access,Online B2B Access,B2B Booking Portal,B2B Login Access
HolidayLogin.com is a Online B2B Access that allows travel agents, tourism companies, wholesalers and tour operators to find air tickets and hotels around the world. Meanwhile, competitive prices through single interface with a single click.
We Online B2B access offers an intelligent search engine that automatically calculates the best price from more than 55 million global data points by combining the operations of multiple GDSs and 69 point. Subsequently, sales to covering 750 National carries and +165 low cost carriers, In addition, easy access to book +503,000 hotels worldwide mix of static, dynamic, exclusive local DMC's, Chains and third party contracting across thousands of destinations around the world at competitive B2B rates available in real time Online B2B access.
Beside, Our Online B2B access offering private and shared airport transportation's from over than 26,000 world's major airports and also global sightseeing and excursion ticket reservation.
In short, this method requires connecting using an username and a password by cutting edge technology and superior customer support to the HolidayLogin.com platform to access the available services. Regardless, of product type or how you choose to work with us, the reservations are placed online in real time.
B2B HTML Access,Online B2B Access,B2B Booking Portal,B2B Login Access
B2B Login Access to HolidayLogin.com
For those agents who want to use HolidayLogin.com as their online reservation system, and also customer management, financial affairs for their backend office. After that, these agents will be connected to all Hotel, Flight, Tour and Transfer inventory from all global DMCs, Channel Managers and Wholesalers through our unique system.